Quite the title huh? I promise once the blog is finished you will understand why I put such a long title.
I've been kinda rushed lately. Once I got home from Nichole's house, I left the next morning for Dallas to visit my sister... so I feel as if I have left some loose ends and I must blog about them to all of my blog readers... (I know that isn't a whole lot, BUT I still feel as if I should write what is on my mind.)

When I went to Nichole's house every time we got into her car she would ask me what I washed my clothes in. She loved the smell! I wash my clothes in two separate detergents. I wash all of my regular clothes in the Tide detergent.. it's the simple pleasures and it is purple like this:
I love it! It smells so good; however, I do not use this detergent for my sheets, towels and whites. I really like for my sheets to smell nice and clean when I get in bed at night and I LOVE for my towels to smell so fabulous when I wrap up in them after I shower. (and since Gracie sleeps on my bed she is always smelling oh so fabulous!) For any of you that are in LOVE with Tyler Candles, (and who wouldn't be) you MUST try their Glamour Wash! OH MY GOODNESS...it is amazing! I especially love the scent "Diva". I couldn't figure out what Nichole kept smelling, but then I remembered (on my flight home) that I had put my NorthFace fleece in her back seat, and I had washed it in the Glamour Wash...this is what she was smelling every time we got into the car.
For any of you wondering where you can order this... click here:
http://www.tylercandlesonline.com/
So...that's the smell good part.
Now onto the reader part. I love reading children's books. I guess it is the teacher in me, but every summer I try to catch up on some novel reading, so when parents ask me what books their children should read, I actually have something to tell them. Also, this year I will be teaching different novels (more on why in a different, later post) so I knew that I needed to become familiar with the novels before teaching them.
On the plane ride back home from North Carolina I sat next to a very sweet old lady. I opened up my current novel and started reading. She looked at me and said, "Well...ha! That looks like a children's book! Why would you be reading that?" I then proceeded to tell her why and she was very interested in what I was reading.
At the moment I was reading the very last installment of the "Peter and the Starcatchers" series. The librarian from Ator (where I taught my first year in Oklahoma) suggested this series to me and I can't put them down! Thanks G! I read "Peter and the Starcatchers" last year on my way to Greece, then I read the second installment "Peter and the Shadow Thieves" when I got my tonsils removed and I now finished "Peter and the Secret of Rundoon." These books are awesome! They talk about how "Peter Pan" first came about and how Neverland, Captain Hook and even the alligator all fell into Peter's life. It is a great read for students that are reading around a 5-6th grade level. I have also read two other great books this summer for kids. "Granny Torrelli Makes Soup" and "The War with Grandpa", are both super fast reads and the books teach wonderful life lessons. I can't wait to introduce these novels to my 4th graders. (Maybe now you have figured out why I had to read new novels this summer? If not, I promise I will post why later.)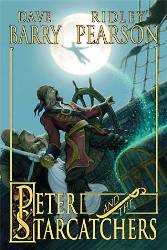 There's the "Reader" part.
Now I just got back from a 5 day stay with my little sister Poco and how could I not blog about her? I love going to visit Poco. Every time I am there we have so much fun together. We went shopping, ate ice cream, she took me to eat my first ever sprinkles cupcake (OMG!), she made me run in the 100 degree heat at 4:30 in the afternoon, we went out to dinner...it's just always fun girl time. I talk all the time about how lucky I am because I have such an incredible family, but it's SO true! Poco and I can share everything and I love that about my sisters and brother. I miss Pokie already and can't wait to go back.

LOVE YOU POCO

!
Now.. I have to get ready for Sir Walter to come home... he'll be home until AUGUST! So.. I am patiently awaiting the return of my man and so glad he will be here until then... so... signing off...
Love You All,
Mrs. Smell Good Reader Who Loves Poco